SWEAT: 6 Week Bootcamp Challenge
These next 6 weeks will change your life
Now Enrolling for the March 2018 Challenge!
Register Now!
Learn More
SWEAT: Punta Gorda begins on Monday March 5th at 7:00 pm!
High Intensity Interval Training + Nutrition = SWEAT
High Intensity Interval Training
SWEAT is a high energy 45-60 minute class that blends a fast-paced cardio workout with high interval weight training that delivers unmatched results. Using our High Intensity Interval Training (HIIT) protocol, you'll burn fat and produce lean muscle mass long after you leave the gym.
Nutrition
Nutrition is the building block of health and we make it super easy to stay focused and accountable. Each 6-week session of SW(EAT) includes a 30 day plan to get your diet on track.
Constantly Varied Workouts
We build a strong foundation with a focus on correct form and technique. The SWEAT program focuses on functional movements performed at high intensity that are constantly varied. That means each class provides new and challenging workout that builds upon the previous. We keep your body guessing and the fat burning.
Designed to be small classes to focus on providing you with an exceptional training experience. Our trainers are invested in you and will keep you accountable in your fitness and nutrition goals. Our program is results driven.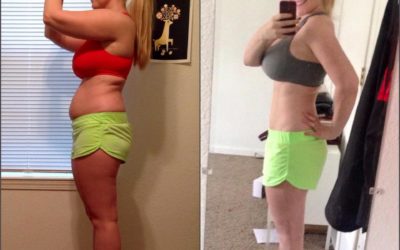 Sonya was pretty scared trying something new for the first time, but once she got into the SWEAT Bootcamp, she jumped in full force! In just 30 days by eating the right way and doing SWEAT 3x per week, her results are pretty amazing....
read more
Unmatched Results
Some of you know that I was participating in a 30 Day Nutrition Challenge through SWEAT, and now it is officially over. All I ate for 30 days was meats, fruits, veggies, oils, nuts, and seeds. It was a long 30 days, but I can proudly say I finished successfully. I lost 10 pounds in these 30 days strictly from clean eating and exercising 5-6 times a week(I was already doing this). It truly showed me that food really is just fuel for your body and eating healthy can cause a huge transformation in your body. I cannot wait to continue eating this way and see how it affects my athletic ability. Thank you to everyone who supported and encouraged me to stick these 30 days out, it was well worth it! This is my before and after photo. I cannot tell you how AWESOME I feel!
Anna V