6 Week BOOTCAMP Challenge
Begins in March!
Join us for Enrollment Day on
Monday March 5th at 7:00 pm!
 SWEAT: Bootcamp is a 6-week bootcamp that meets 3 times per week.
EVENING (11 spots left!)
7:00 PM
MONDAYS, WEDNESDAYS, THURSDAYS
Starts Monday, March 5th
($49 non-refundable deposit; $149 on Enrollment Date)
Sign Up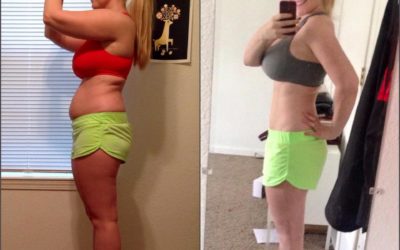 Sonya was pretty scared trying something new for the first time, but once she got into the SWEAT Bootcamp, she jumped in full force! In just 30 days by eating the right way and doing SWEAT 3x per week, her results are pretty amazing....
read more
Some of you know that I was participating in a 30 Day Nutrition Challenge through SWEAT, and now it is officially over. All I ate for 30 days was meats, fruits, veggies, oils, nuts, and seeds. It was a long 30 days, but I can proudly say I finished successfully. I lost 10 pounds in these 30 days strictly from clean eating and exercising 5-6 times a week(I was already doing this). It truly showed me that food really is just fuel for your body and eating healthy can cause a huge transformation in your body. I cannot wait to continue eating this way and see how it affects my athletic ability. Thank you to everyone who supported and encouraged me to stick these 30 days out, it was well worth it! This is my before and after photo. I cannot tell you how AWESOME I feel!
Anna V.
A little SWEAT never hurt anybody.
Sonya
Location
1941 Manzana Ave
Punta Gorda, FL 339504